Mercedes-Benz  declared "Advertiser of the Year"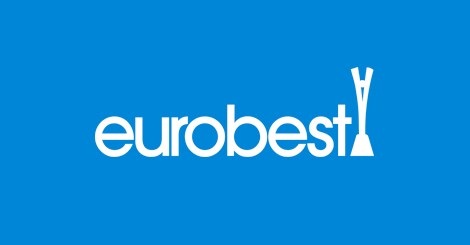 Friday, October 30th, 2015

eurobest, the European festival of the creative sector, has declared Mercedes-Benz as 2015's "Advertiser of the Year". The prize will be awarded during this year's festival on 3 December 2015 in Antwerp. In the last four years Mercedes-Benz has won a total of 17 of the coveted eurobest awards.
"We are very glad to be receiving this eurobest award as 'Advertiser of the Year'. This is a great honour for our global marketing board members, managing all holistic international advertising campaigns. This award will spur us even more in the future to communicate the fascination of Mercedes-Benz in the most creative and sales-effective way", said Dr Jens Thiemer, Vice President Marketing Mercedes‑Benz Cars. The Festival organisers put their choice down to the "incredibly creative commitment of Mercedes-Benz when it comes to its communications". The "Advertiser of the Year" prize is given annually to European advertisers who have particularly stood out through innovative ideas and creative implementation.
---
World Championship Celebrations at Brackley and Brixworth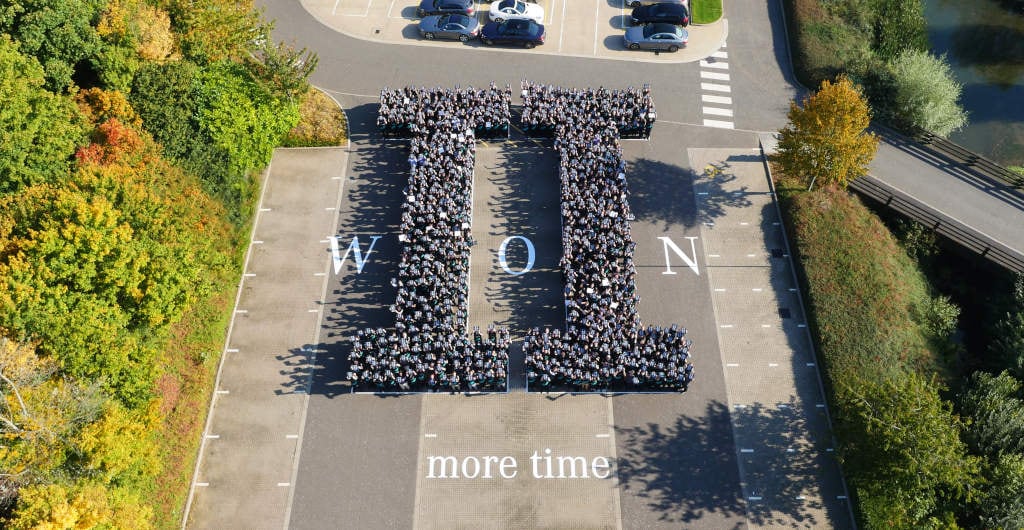 Friday, October 12th, 2015

Drivers and senior management on hand to celebrate historic achievement for Mercedes-Benz in Formula One
After a dramatic, suspense-filled Sunday afternoon in Sochi, the team's factories in Brixworth and Brackley were filled with scenes of celebration today, as staff at both sites marked a landmark moment in Mercedes-Benz motorsport history.
A second consecutive FIA Formula One World Constructors' Championship for the Silver Arrows sees a new chapter written in the long and successful racing heritage of the three-pointed star - 60 years after Juan Manuel Fangio clinched his second consecutive Formula One title with the marque.
---
Join us this Saturday, October 17th 2015 for Mercedes-Benz Nanaimo's Annual Garage Sale!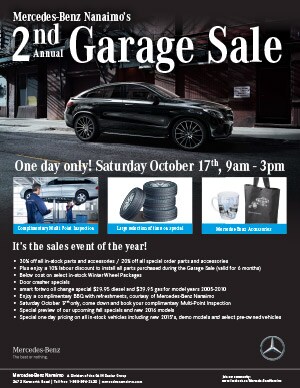 Saturday from 9am to 3pm
It's the sales event of the year! 
30%  off all in-stock parts and accessories  / 20% off all  special order parts and accessories
Plus enjoy a 10% labour discount  to install all parts purchased during the Garage Sale (valid for 6 months)
Below cost on  select  in-stock Winter Wheel Packages
Door crasher specials
smart fortwo oil change special $29.95 diesel and $39.95 gas for model years 2005-2010
Enjoy a complimentary BBQ with refreshments, courtesy of Mercedes-Benz Nanaimo
Saturday October 17th only, come down and book your complimentary Multi-Point Inspection
Special preview of our upcoming fall specials and new 2016 models
Special one day pricing on all in-stock vehicles including new 2015's, demo models and select pre-owned vehicles
---
The new Mercedes-Benz S-Class Cabriolet: Open-top luxury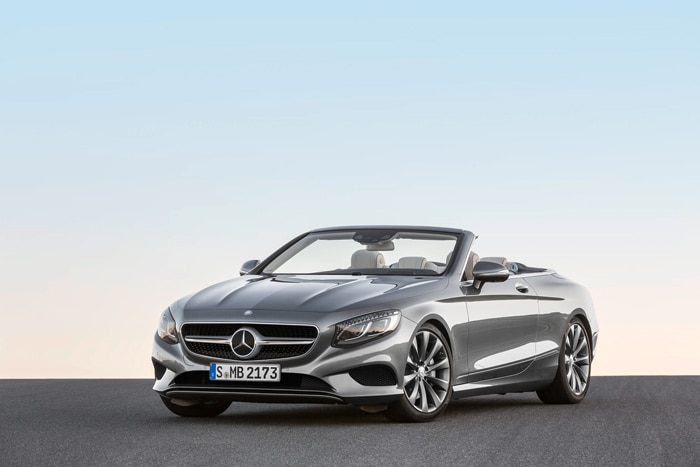 Tuesday, September 2, 2015 - Stuttgart, Germany |

The new Cabriolet is the sixth variant of the current S-Class family and the first open-top luxury four-seater from Mercedes-Benz since 1971. It offers a distinctive, sensual and exclusive design, the cutting-edge technology of the S-Class and a comprehensive warmth and wind protection concept which includes intelligent climate control for convertibles. The elegantly sporty model will have its world premiere at the Frankfurt International Motor Show in September.
---
Celebrating 30 Years. Congratulations Scott Murley!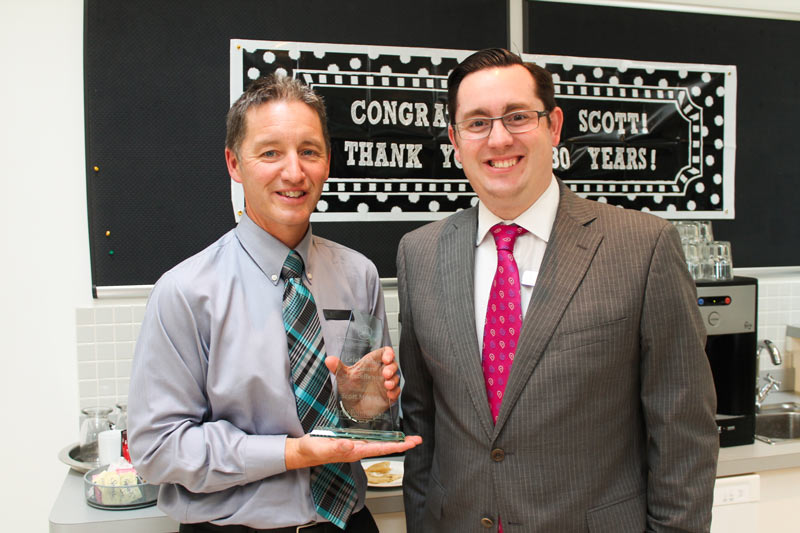 Tuesday, September 2, 2015 - Victoria, BC |

For any young individual who may be interested in the automotive industry, they should look for someone like Scott Murley for advice and guidance. Scott has been an exceptional employee and manager of Three Point Motors and today, we celebrate his 30 year anniversary with us. All Mercedes-Benz clients, co-workers and previous co-workers would have nothing but respect and thanks for him and we are honoured to celebrate this special day with you...
---
An up close look into the Vancouver Island Motorsport Resort

Aug 28 - 29, 2015 - Budapest, Hungarian | 2,476 smart fans from around the world came together in the Hungarian city of Budapest for this year's smart times. Historic Heroes' Square in the city centre was the venue for the 15th anniversary of the world's largest international gathering of smart fans. For the first time the smart times participants had an opportunity to tour the city on the Danube by night. A total of 1,207 vehicles participated in the final parade on the Hungaroring and through the city. The new smart fortwo cabrio was a special highlight, on show before its presentation at the Frankfurt International Motor Show in September.
---
An up close look into the Vancouver Island Motorsport Resort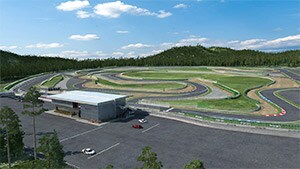 Aug 27, 2015 - Victoria, BC | Ladies and Gentleman, obviously you are aware that we are building a Motorsport Resort and if you have been keeping an eye on our website from time to time, you would have seen the various updates regarding the progress our construction team is making.  You may have also seen a few teaser articles in the press highlighting the many details that make our track unique in Canada and to some extent, in North America.
Talking about the progress and saying everything is on target would simply be an understatement. Tilke Architects and Engineering (the designers), SupErb Construction (the General Contractor) and Triple T (the company responsible for the excavation and all the ground work including the grading and preparations for paving) have formed a great team that has taken full advantage of the incredible weather we have experienced thus far in 2015.
---
Mercedes-Benz Vans Client Appreciation Lunch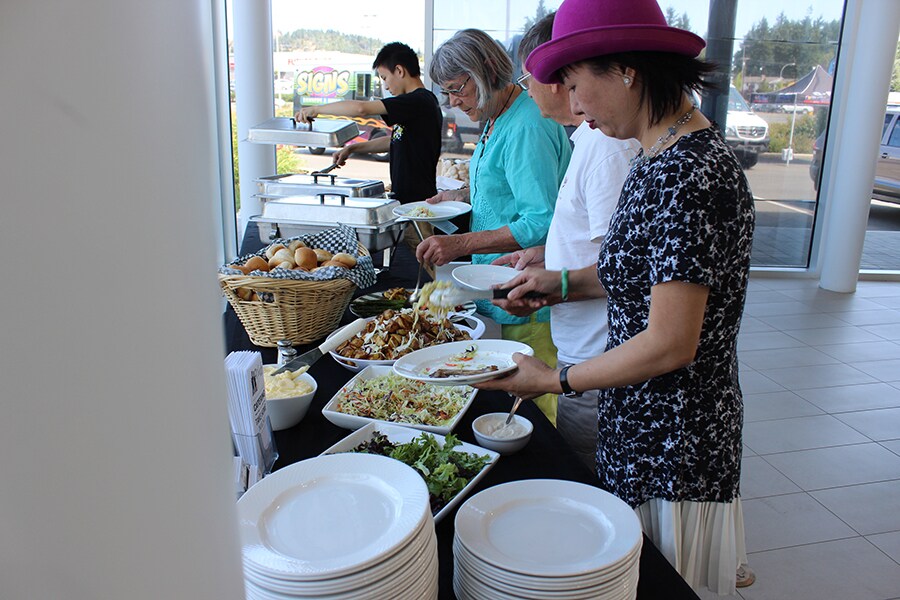 June 27, 2015 - Nanaimo | Thank you to everyone that joined us for our very first Mercedes-Benz Vans Client Appreciation Lunch this past Saturday, June 27th! It was an excellent afternoon beating the heat with our awesome Mercedes-Benz Sprinter owners and staff!
---
Mercedes-Benz wins three at "World Car of the Year" Awards.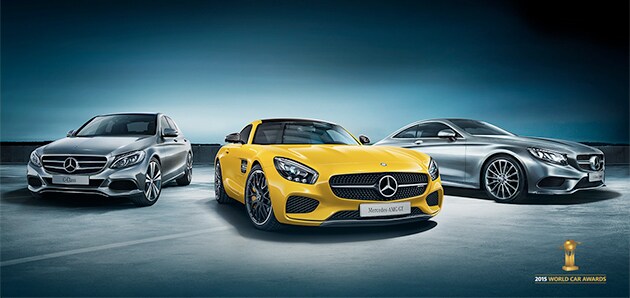 May 29, 2015 - New York | Christoph Horn, Head of Global Communication Passenger Cars Mercedes-Benz and Rob Moran, Director Mercedes-Benz USA Communications, received the awards on behalf of the brand with the three pointed star at a ceremony held on the occasion of the New York International Auto Show. Particular success was enjoyed by the Mercedes-Benz C-Class, which won the "World Car of the Year 2015 Award".
---
2015 Vancouver Motor Gathering | Sunday August 16th | 11am to 2pm

It is almost time for the third annual Vancouver Island Motor Gathering! This year's event will take place on Sunday, August 16th from 11:00am to 2:00pm at the Viscount Aero Centre located at 9800 McDonald Park Road in beautiful Sidney, BC.

We at the GAIN Dealer Group appreciate the work that goes into a vehicle. Whether it is a classic car, motorcycle or concept vehicle, it is more than just a mode of transportation; it is an experience, a memory, a hobby, and a piece of art. Thus, we wanted to organize an event to allow such motor enthusiasts to join together to appreciate such a collection.

The Vancouver Island Motor Gathering is a family event showcasing an array of classic, unique, modern, custom cars and motorcycles. In addition to the car show, there is fun for the whole family including children's pedal cars, a jumpy castle obstacle course and entertainment for the young and young at heart. Feed your appetite with an amazing gourmet style BBQ courtesy of our catering partner, Chef Castro Boateng, refreshments and a concession bar featuring items such as cotton candy and popcorn!

A variety of awards will be handed out to car show participants to include such categories as: Most Original, Best Sports Car, Best Muscle Car, and Best of Show. Summer is the time for classic cars to showcase their beauty so what better way than to share this enjoyment with the community.
http://www.motorgathering.com/
---
Vancouver Island Motorsport Resort | Peter Wahl, Architect of a special kind.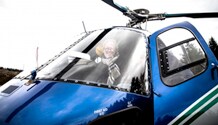 May 22, 2015 - Victoria, BC | Meet Peter Wahl, Architect, Engineer and Managing Partner at Tilke GMBH & Co, the world's most foremost designer of race and test facilities.  During his recent visit to Vancouver Island and to the Motorsport Resort, we had the unique opportunity to sit down with Peter to gain a better understanding of what goes behind track design and an insiders look to what makes this Motorsport Resort stand out from the crowd.
http://islandmotorsportresort.com/peter-wahl-architect-of-a-special-kind/
---
Vancouver Island Motorsport Resort | Location Revealed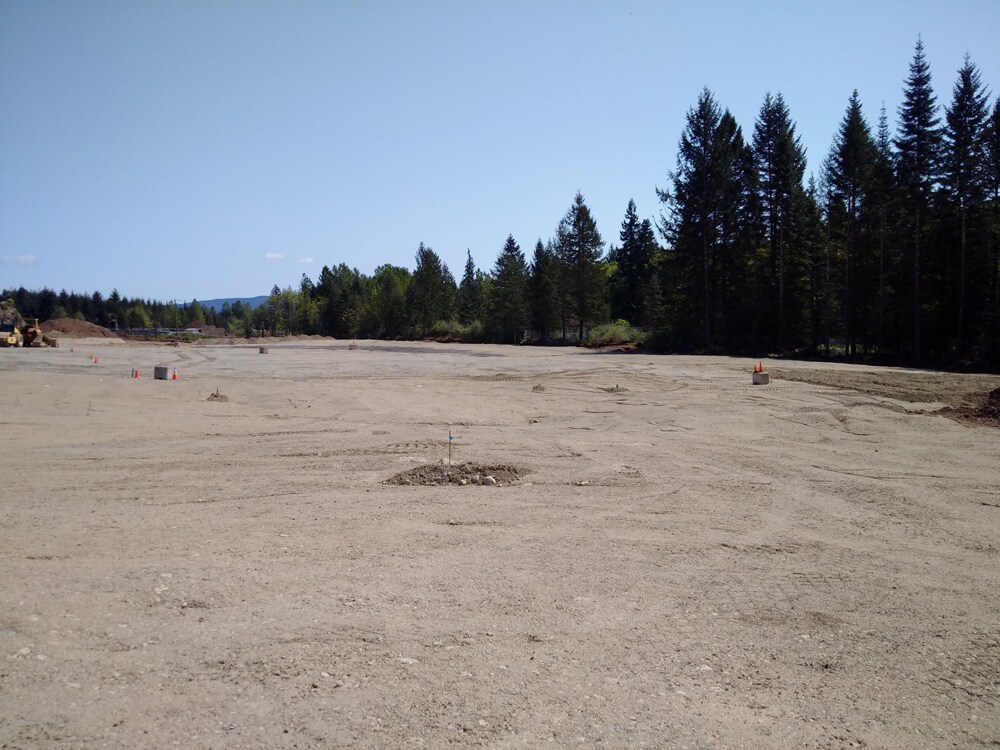 May 06, 2015 - Victoria, BC | Located in the Cowichan Valley and taking its name from an Aboriginal word meaning "the warm land", the Vancouver Island Motorosport Resort is surrounded by vast tracts of unspoiled mountains, forest and coastal wilderness.
This particular area of Vancouver Island is filled with an abundance of towering old-growth forests, alluring beaches and meandering rivers. It is the land of fisherman, foragers, vintners, organic farmers, artisanal cheese makers, and slow-food chefs. The Cowichan Valley is blessed by a warm climate, ideal growing conditions for grapes and other fruits and vegetables.
http://www.islandmotorsportresort.com/news/2015/location-revealed.html
---
---
Vancouver Island Motorsport Resort | Behind the Glamour - An Inside Look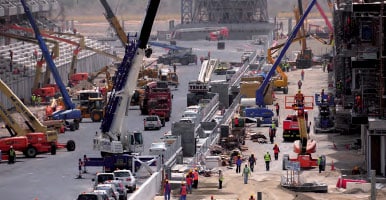 April 24, 2015 - Victoria, BC | Every week numerous magazine features and articles are published about motorsport circuits - mainly Formula 1 circuits, of course, but also smaller tracks, private circuits and testing venues. However, most of these articles will be either descriptions of completed tracks, the events hosted on them, the glamour factor or the hosting countries.
For example, many 2015 headlines will focus on Mexico's return to the Formula 1 calendar, Baku's hosting of the European Grand Prix, and Sochi's second race after a great debut in 2014.
http://www.islandmotorsportresort.com/news/2015/tilke-behind-the-glamour.html
---
Vancouver Island Motorsport Resort | Turns and Topography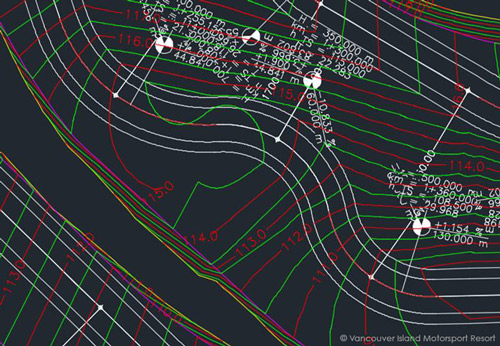 April 17, 2015 - Victoria, BC | Based on the many comments and questions the Vancouver Island Motorsport Resort has received in the last few weeks regarding the physical track itself, it's obvious that this is the most important information people are excited to learn more about. Thus, in the upcoming weeks, they will be highlighting the various areas of the track to you in preparation for the final reveal. Stay tuned for new updates on Vancouver Island Motorsport Resort's website as we count down to its completion in 2016.

www.islandmotorsportresort.com/news/2015/turns-and-topography.html
---
Vancouver Island Motorsport Resort | The Conception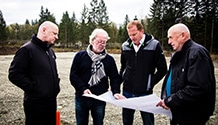 April 07, 2015 - Victoria, BC | Vancouver Island is a wonderful place for many different people who appreciate the mild climate, the beautiful scenery and the diverse culture. With a countless number of great roads to drive on and the vast array of activities that can be taken advantage of all year around, it's home to many with amazing cars who appreciate both their beauty and their performance.
Compared to most other dealerships in the country, our eight facilities sell a large number of high performance vehicles due to the mild climates and the demographics on Vancouver Island. This can easily be seen from the array of sports and performance vehicles you see driving along our roads, going to and from work daily and enjoying weekend drives up and down the island. On occasion, we will also sell some extremely fast cars to owners of whom have never been trained or coached on how to get the best performance out of their new cars, and thus they're limited to enjoying only their looks and the sound of their exhausts. However, one thing many of these drivers may dislike about Vancouver Island us the slow speed limits on the highways and the beautiful country back roads.
The idea for our own test track originated from a dealer meeting that was held at the Las Vegas Raceway. We could see that everyone was driving their hearts out and their faces were filled with excitement from the moment they stepped out of the cars. On the other side of the facility, you would see people renting Mercedes-Benz SLS's, Lamborghinis and Ferraris by the lap just to drive on the track. After looking around, we noticed cars from far and wide who travelled long distances to the Raceway just to drive a few laps.
www.islandmotorsportresort.com/news/2015/the-conception.html.
---
BC Government Announces Renewal of Clean Vehicle Rebate Program

March 23, 2015 - Vancouver , BC | To make clean energy vehicles more affordable and reduce greenhouse gas emissions, the Province will offer incentives of up to $5,000 for the purchase or lease of a new battery electric or plug-in hybrid electric vehicle, and up to $6,000 for a hydrogen fuel cell vehicle, Minister of Energy and Mines Bill Bennett announced today. When combined with new SCRAP-IT program incentives, total savings could be up to $8,250 for an electric vehicle. .
---
Ladies Night at Mercedes-Benz Nanaimo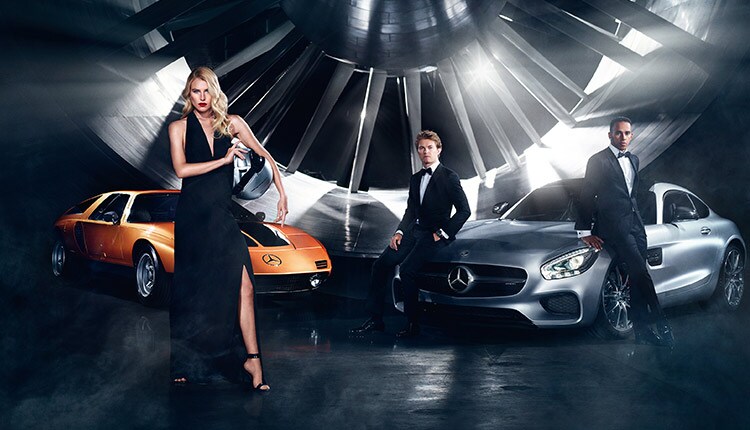 TBA - Nanaimo, BC |Finally, a night to relax, enjoy a selection of refreshments and mingle with the girls all while learning valuable information pertaining to your specific vehicle.

Come and enjoy a selection of delectable hors d'oeuvres and refreshments all while learning valuable information pertaining to your specific vehicle. Ladies Night is a comfortable, open environment for you and your girlfriends to ask any questions you may have your particular vehicle and the many options and features it comes with. So please feel free to invite a friend along with you for this fun evening.
---